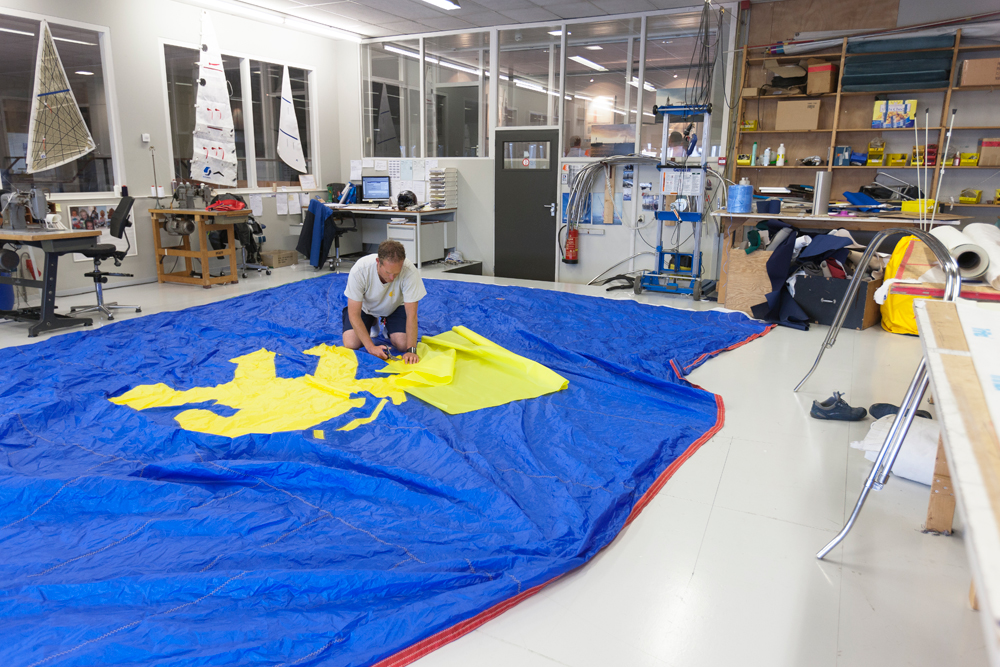 Sails & rigging
With Skips Sails, Jachthaven Hindeloopen has a high-grade in-house sail-maker. Skips Sails is the designated dealer of the renowned UK-De Vries Sails and SailSelect sails, and is specialised in the manufacture of hoods and canvas products.
What makes Skips Sails unique…
Our specialists have a ready solution for the most diverse queries. We are able to carry out all repairs at our main base. We are also able to offer a lot more services besides, such as realising winter tents, which is a key element of our operations. You can also come to us if your sails and hoods need to be cleaned.
As you can see, your entire rigging is in experienced hands with us. From the smallest part to a complex project: we are able to handle it for you.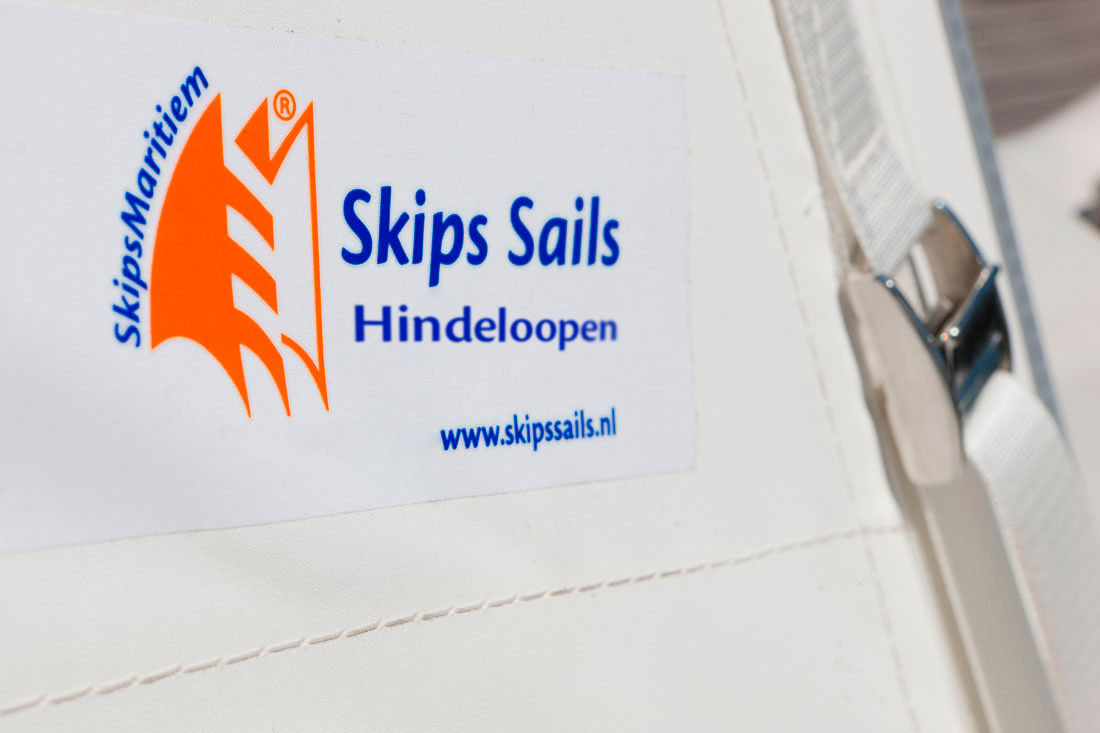 Yachting sails
There are very many different aspects to sailing, from a trip over the lake, going from harbour to harbour in Zeeland, along the coast, or across the IJsselmeer lake, darting over the mudflats, undertaking a crossing over to England or beyond, or taking part in a short sailing race in the evening…..
Skips Sails has just the right sails to navigate all of these cruising areas. Sailors are individualists, and no two sailors are the same, which is why we supply all manner of sails, which are made to measure.
We will go on board your boat and measure up the rigging. Using these details, our suppliers will draw up a perfect sail plan to match your sailing region and sailing ambitions. As passionate cruising enthusiasts and competitive sailors, we will be able to realise the best selection of sails together with you.
Whether it's cruising or competitive sailing, our aim is to make swift, reliable, quality sails that are durable and will give you a lot of sailing pleasure.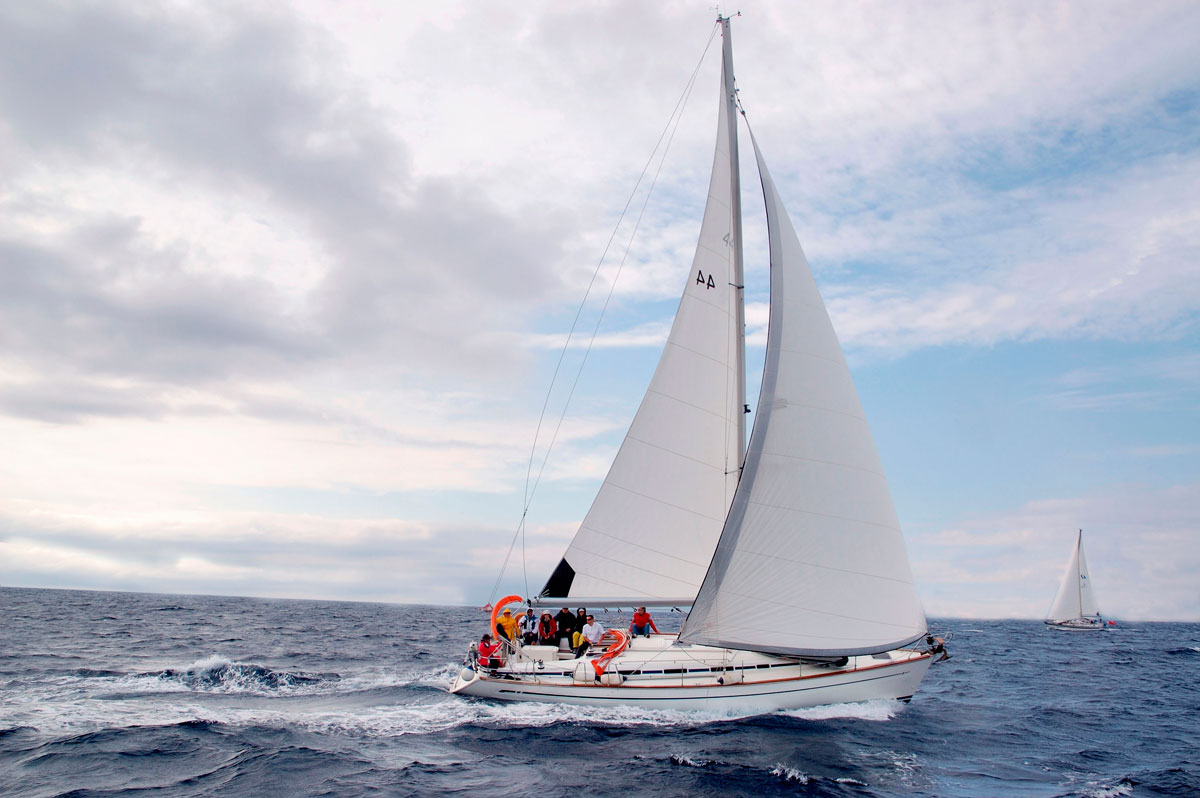 Covers
Skips Sails has built up an extremely solid reputation in the field of spray hoods, biminis and canvas.
A model to match your yacht, created with a keen eye for detail and perfectly finished. Compare our products with those of other sailmakers, and you will notice the ways in which our sailmakers stand out. We are one of the few sailmakers who fold in the front seams for instance, which is a big advantage on a fabric hood, because the fabric doesn't fray, as the seam will remain neat and tight, even after washing. Both our locations (Flevo Marina and Jachthaven Hindeloopen) make spray hoods, tarpaulins and covers. For additional information, you can get in touch directly with the branch that is closest to your home port.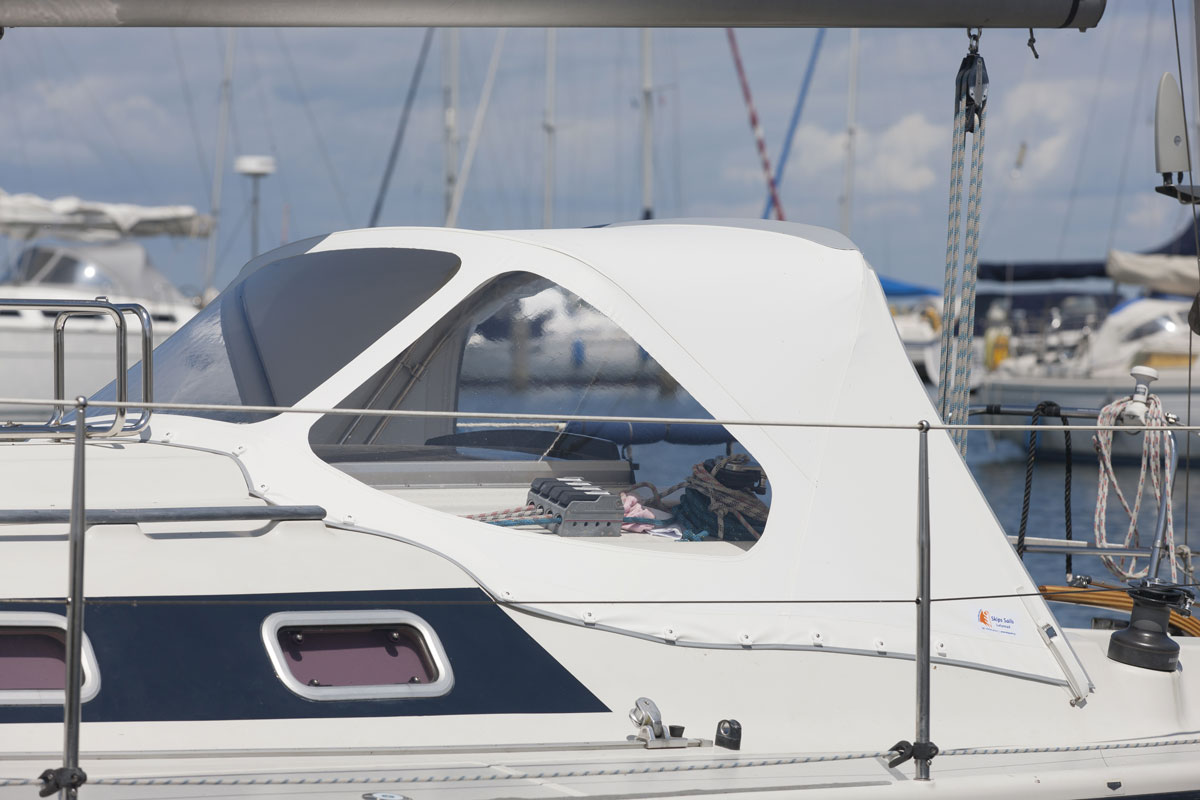 Rigging
Skips Sails handles the entire rigging for small as well as larger yachts.
We supply and install masts, booms and headsail reefing systems made by renowned brands.
A wealth of expertise, good advice, the best materials and the most modern of equipment: all add up to the components of SOLID rigging.
For the supply and maintenance of forestay profiles from for instance Furlex, Profurl and Facnor, we're your one-stop shop. We also stock the replacement parts for various Furlex types.
We supply new masts by Seldén, Master masts, Neutmast and Sparcraft.
At Skips Sails, you are at the right address for trimming your mast. Our riggers will look at the deck layout and would be keen to exchange thoughts about whether the operation of the sails can be made any easier.
In addition, you can also come to us if you are in need of steel wire. We are able to make steel wire to measure for your ship and swage terminals on new stays up to 12 mm.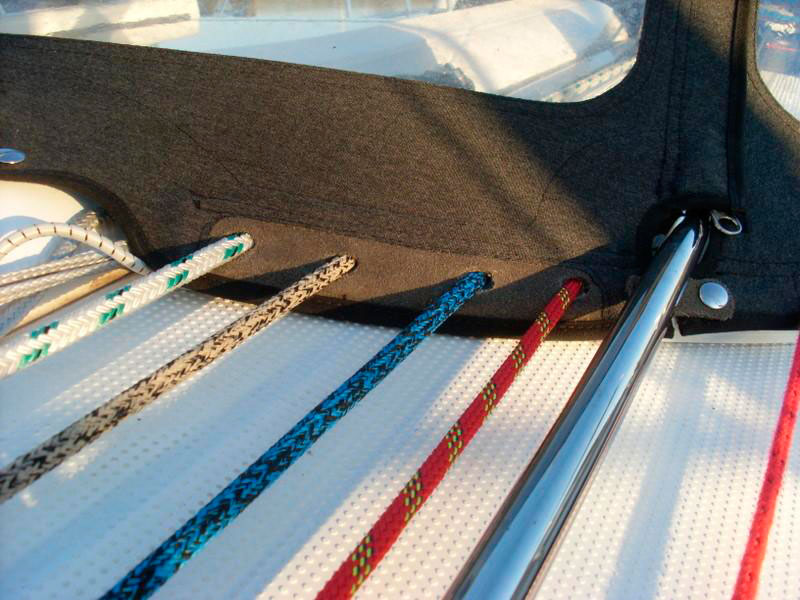 Lines
Corderie Henri Lancelin in France makes line both for boats and the industry.
Skips Sails has been designated as the exclusive dealership on the eastern side of the IJssel and Markermeer lakes for cordage by Lancelin since January 2016. We opted for Lancelin due to its excellent quality and high degree of innovation. Lancelin, the importer, and ourselves, operate using a unique colour scheme for halyards and sheets. Each line on board for instance has a base colour, which makes it easily recognisable. But Lancelin also offers a wealth of options for lines with a specific colour combination. Our riggers will be happy to make new lines to measure for you, and provide these with a good strong splice.
You will be able to utilise this high calibre cordage for halyards, clews, trimlines and mooring lines.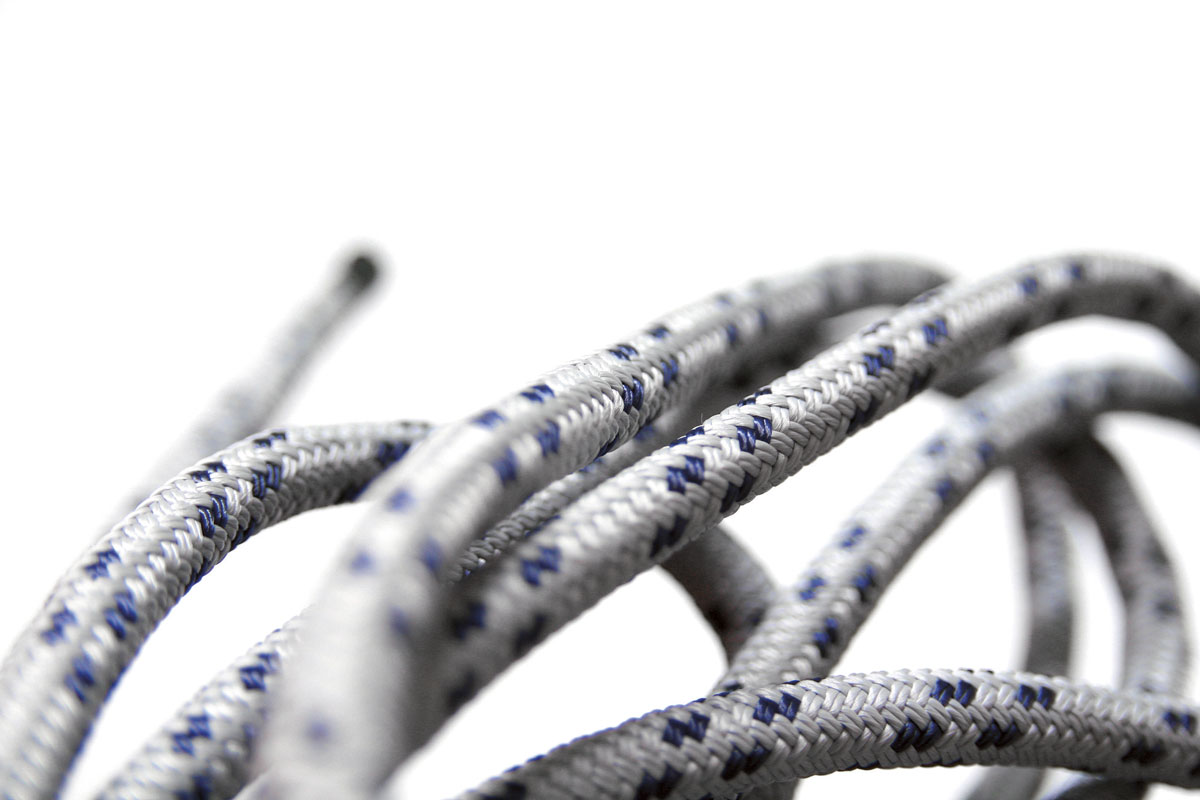 Contact
If you have any further questions, or wish to request a tailored quote, then contact one of our specialists at Skips Sails Hindeloopen.
You can reach use via telephone at: +31 (0)88 – 05 04 145
In addition to our Jachthaven Hindeloopen location, we also have a branch at Flevo Marina.